Automation
Cisco - System Analyst - Developed tools/scripts to fully/semi-automate many manual steps used by Business Intelligence team for validating Portfolio Dashboard before deploying code changes to production. Specific tasks included: Coding, testing of automation programs/scripts, and collaborating with key team members on designing the automation scripts.
Lockheed Martin - Manufacturing Support - Explored advanced manufacturing techniques and opportunities for automation within the Sunnyvale Mechanical Manufacturing Center (MMC). Determined how to best exploit these technologies to drive affordability and efficiency into manufacturing processes. 
Biology
Lawrence Berkeley National Lab - Bacterial Biofilms - Studied how protein expression changes in Aerobe Myxococcus Xanthus and the Anaerobe Desulfovibrio Vulgaris as a result of changes in their environment. Used correlative optical microscopy and electron microscopy to study both protein expression levels in biofilms and scrutinize the respective areas in differences in ultrastructural responses.
Cordis - Implant R&D - Prepared human and animal tissue specimens, assisted with designing experiments to measure biochemical and mechanical interactions, and utilized mechanical testing equipment to collect data for understanding implant device performance.
Biotechnology
Cepheid - IVD R&D - Propagated and quantitated bacteria. Performed nucleic acid extractions from bacteria/viruses and complex sample types (blood, urine, nasal swabs, etc. Performed real-time polymerase chain reaction (PCR) optimization. Performed data analysis with statistical packages like Minitab and JMP. Assisted with design verification studies. The teacher documented all lab experiments and wrote a summary report at the end of the Summer Project.
Stanford University - Cytokinesis in Chlamydomonas - Phase I: Treated Chlamydomonas strains constructed by mentor with the libraries of chemicals and captured microscopic images of treated cells. The teacher and mentor analyzed and scored the data and constructed a database. Phase II: Generated mutant Chlamydomonas strains followed by high-throughput screens.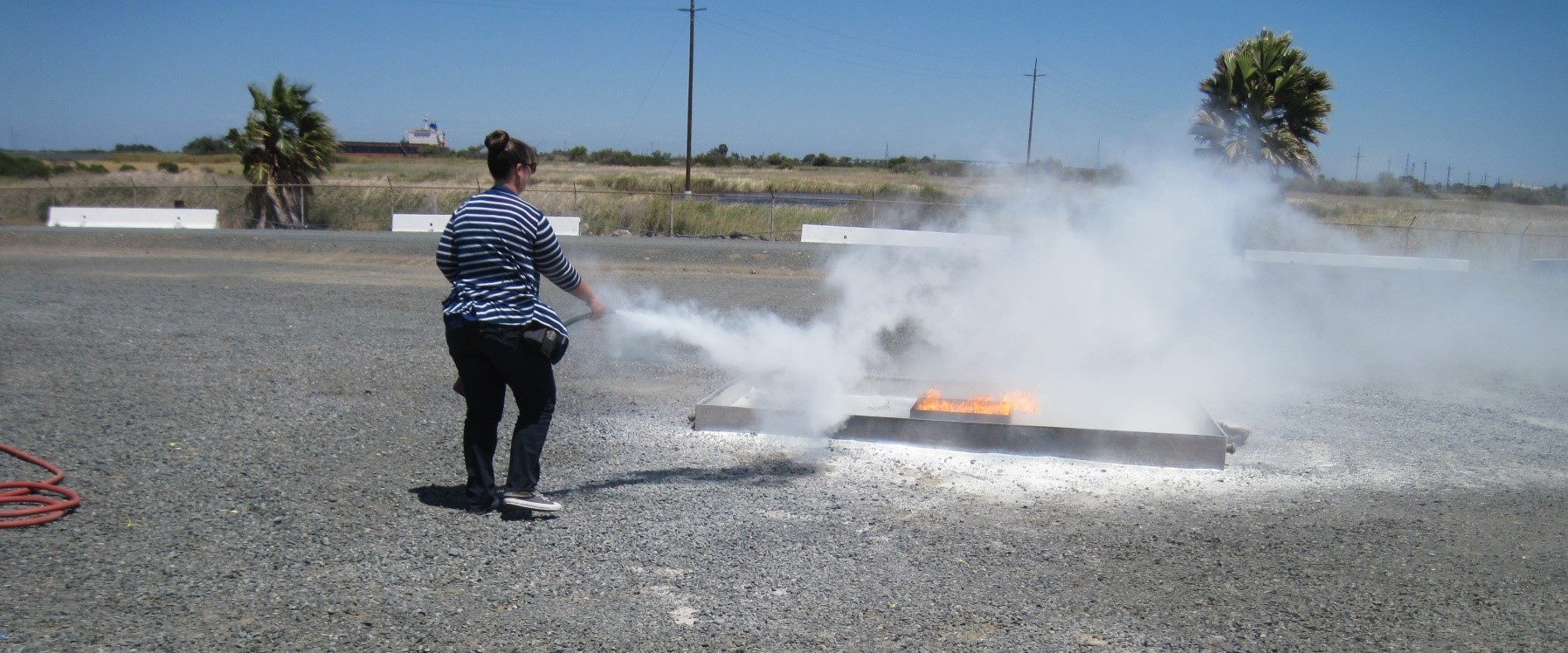 Business Development
Amazon Lab126 - Operations Program Manager - Set up meetings with team management, collected information, dove deep into Amazon's White Paper creation, business writing best practices, and more. Helped establish a new organizational structure, strategy, and updated tenants via a White Paper to be shared with executives.
Blach Construction - Project Engineer - Assisted Superintendent, Project Manager, and Project Engineer to ensure that the quality, schedule, and cost expectations of the project were achieved and worked with Architects, Consultants, Subcontractors, Clients, and Inspectors to resolve issues in a timely manner and in consideration of the interests of all concerned parties.
Chemistry
Corning - Optical Touch Screens - Tested various optical properties of glass in optical touch screens and their effect on screen functionality, including studying fundamental concepts like a material's optical absorption. Used electronic test equipment and optical components to assemble simple test systems and used the systems to test various materials and analyze results.
UC Berkeley - Nanoparticle "Inks" - Worked to develop new nanoparticle synthetic techniques for semiconductor, dielectric, and conductor nanoparticles, fabricated thin film electronic devices and test structures using those materials, and characterized the properties of nanoparticles and devices fabricated using the same materials.
Community Relations
Adobe - Survey Implementor - Worked with the Community Relations staff to conduct a survey of community leaders, Adobe employees, and Adobe executives to understand the perceived priority needs of San Jose and Seattle. Designed the survey tool(s) to be used, implemented the survey, and prepared a report. Conducted research on best practices in Adobe's focus areas and helped create a database to track all of Adobe's community relations and philanthropy programs.
Kaiser - Super Bug Awareness Campaign Coordinator - Crafted clever, effective, culturally appropriate campaign ideas and materials (visual, audio, video, etc.) to further Kaiser's efforts to educate the public about the importance of handwashing and other strategies proven to reduce infection and the problems associated with the overuse of antibiotics.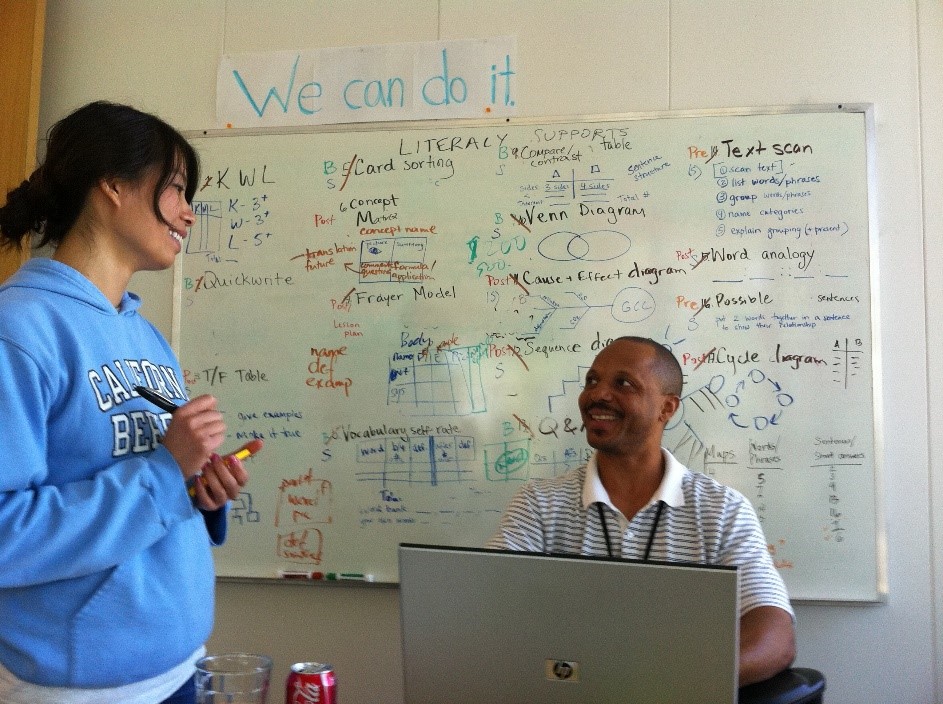 Content Development
Oracle - ThinkQuest Library - Wrote articles about compelling sites and reviewing unique site features and applications in the classroom. Articles were featured on the home page. Wrote/edited site descriptions to provide engaging and appropriate information for the target audience and refined organization of sites within the library category structure.
SAP Labs - Care Circles - Worked with SAP's content partners to adapt existing content for the Care Circles library and created new content, including video content created exclusively for the library. Helped SAP plan future releases of the product and identify new partners. Content covered a variety of conditions, such as autism, brain injury, and cancer, and addressed a variety of situations, such as diagnosis, education, medication, financial assistance, and employment.
Education and Curriculum Development
Google - CS First Teacher Support - Developed professional development opportunities and resources/curriculum that helped teachers new to CS First become confident and competent using it in the classroom. Projects ranged from conducting user studies with teachers to defining learning objectives or extending existing CS First curriculum. 
zSpace - Subject Matter Expert - Reviewed list of learning topics and built compelling, high quality and accurate content to expand the ability for zSpace to be a part of Middle School Science teaching tools. Created lessons, support materials, and lesson plans to use the zSpace virtual reality system that aligns with Next Generation Science Standards.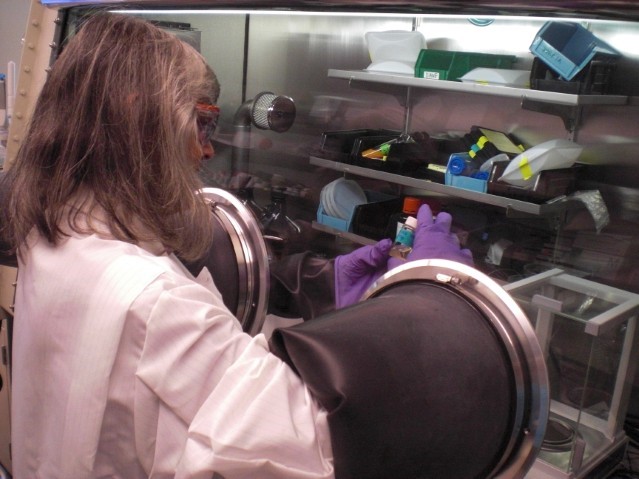 Environmental Science
Lawrence Berkeley National Lab - Bay Area Methane Survey - Conducted a survey of urban and rural enhancements to methane mixing ratios in the Bay Area and surrounding areas. Developed and tested a system for mobile measurements, conducted mobile surveys, analyzed and plot the data as time series and maps, and compared the mapped enhancements with the locations of potential emission sources (e.g., landfills, natural gas pipelines, etc.).
Santa Clara University - Solar Decathlon Summer Project - Performed PV analysis and implementation, solar thermal analysis, implemented phase change material for energy storage, environmental sensing and control systems analysis and design, "green" building material options exploration, sustainability index development, manufacturing process for wall panels made from rice straw and biogas digestate, minimized energy usage for appliances.
Engineering
Oculus VR - Failure Analysis Engineer - Worked within the feedback loop of the product design cycle. Tasks included analyzing field return trends, sourcing field units, working with design/reliability/quality teams to root cause the failures and guide any corrective actions, creating dashboards, and working with the reliability team to refine validation metrics.
Northrop Grumman Marine Systems - Mechanical Design Engineer - Developed a lightweight missile eject canister concept for the KEI Program. Tasks included: material properties information and suppliers research on lightweight structural material applications, concept development trade study support, close-form structure calculations, and trade study presentation/report preparation.
Financial Analysis
Applied Materials - Finance Analyst - Worked with team members to compile, consolidate and analyze quantitative/qualitative data associated with business forecasts: bookings, revenue, market size, market share, Strategic/Corporate objectives. Tasks included: preparing Account Packages for release to Account organizations, data collection/validation, preparing reports, automating reports, performing data analysis.
Applied Materials - Compensation Analyst - Impacted HR efficiencies by completing Internal HR Compensation System Testing and Troubleshooting, creating a database through Microsoft Access for executive tracking, updating information on the Compensation Library, and assisting with defining roles and responsibilities of COE and Solutions Center to create an HR framework for the whole company.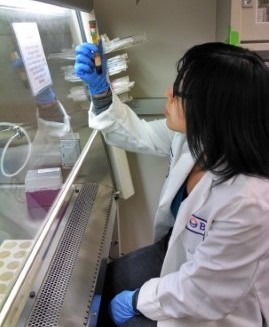 Healthcare
Intuitive Surgical - Robotic Surgeon Research - Collected data during 1-day training labs (dry-lab and wet-lab tasks), organized, labeled, and analyzed surgeon training data, and supported small, pilot studies examining additional measures of surgeon behavior.
Gilead Sciences - Kidney Toxicity Research - Conducted experimental studies focused on kidney drug transport to help understand how the kidney excretes drugs from blood into urine and whether specific drugs might cause undesirable kidney toxicity. Used the experimental studies to assess the potential side effect of various drug combinations.
Human Resources
Lucile Packard Children's Hospital - HR Specialist - Developed criteria, administrative processes, and workflow for a new scholarship program encouraging qualified employees to obtain degrees in critically needed healthcare positions. Gathered and documented information on available academic programs. Worked with a newly created selection committee comprised of senior-level administrators from all areas of the hospital to review applications and select awardees.
NetApp - Great Place to Work Submission - Assisted in writing and editing portions of the submission and coordinating consistency of voice and message. Assisted with the overall coordination of cross-functional teams and subject-matter experts to submit content and support documentation within tight deadlines. Led efforts to coordinate and organize the large quantity of submission data (hard and soft copies, multi-media, etc.), worked with SharePoint to update documents and manage appendices, and managed the creative development of the NetApp "story."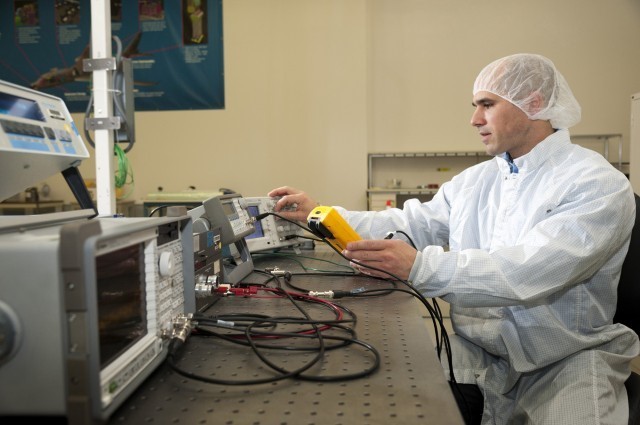 Industrial Design
Stanford University - Nanotechnology Production - Used the Nanoscribe tool to produce micro/nanoscale 3D printed structures/devices. Tasks included: learning to use micro/nano 3D printers, learning 3D design software (i.e. Solidworks), learning the chemistry to develop the structure, and imagining the structure or device in the scanning electron microscope.
Lockheed Martin - Manufacturing and Production Engineer - Assisted the Canister Integrated Product Team (IPT) to ensure hardware fidelity and streamline processes used through manufacturing and production. Developed process improvement ideas into realities, developed metrics for better measuring success and failures throughout production, and worked with the Engineering team to prevent and disposition nonconformances.
Information Technology
Intel - Technical Leadership Development (TLD) - Identified the similarities, differences, and gaps between the soft skill/ manager and TLD curriculums. Finished research on key skill focus areas and ensured consistency with soft skill and manager/leader curriculums where appropriate. Updated IT TLD curriculum in Content Management System. Incorporated standard Employee Training and Development look and feel.
Synopsys, Inc. - IT Analyst - Two teachers assisted the Information Technology Business Management (ITBM) extended team with all team projects including helping to clean up, organize and archive team SharePoint sites. Assisted with logistics support for merger updates, Fixed Asset and Vendor contract integration, and other merger-related activities. Converted ITBM processes into a centralized format to ease annual updates, assisted in developing team metrics from raw data outlining reduced spending, and identified cost-saving measures.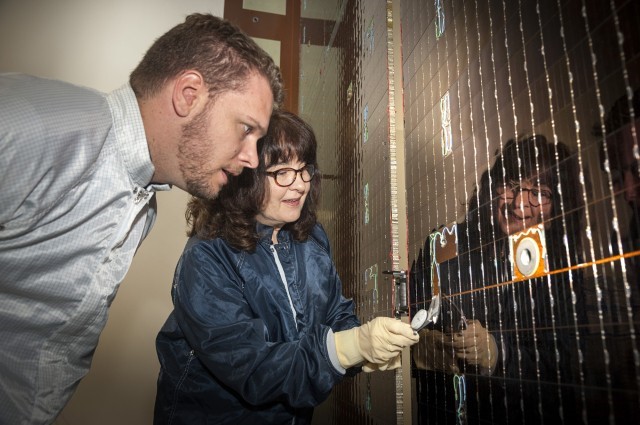 Manufacturing
UC Berkeley - Manufacturing Process Engineer and Computational Analyst - Developed a computational model of a nanomanufacturing process and prepared the model for presentation on the NanoHub. Focused on the etching of silicon structures (used to create the transistors that all electronics run on) and the polishing of silicon structures.
Lockheed Martin - Supply Chain Quality Analyst - Determined which of two existing Receiving Inspection (RI) Models, Point of Use RI or Centralized RI, provides the best performance in meeting manufacturing need dates across the enterprise. 
Marketing
Peninsula Clean Energy - Local Programs & Education Specialist - Worked with the Marketing & Communications Department to assist with the development of a lesson plan and other supportive materials, including a website page, to teach local students about Peninsula Clean Energy, clean energy, and climate change. Assisted with outreach to the public at events. Worked with the Energy Programs Director to analyze local energy program proposals such as greenhouse gas/emissions reduction, cost, and energy production.
NVIDIA - Marketing Specialist - Publicized the work of scientists and researchers who are using NVIDIA's CUDA software to accelerate their applications. Interviewed CUDA users about their work, wrote short summaries, and published the stories on NVIDIA website. Additionally, supported the marketing team in populating NVIDIA's internal CUDA SharePoint dashboard with relevant documents and information.
Media Development
Pixar - Pixar in a Box Integration Specialist - Worked with existing Pixar in a Box lessons to integrate them into middle and high school classroom curriculum, to make them easier for teachers to use. Created project-based, hands-on learning experiences to build on the Pixar in a Box lessons in the classroom. Worked with the Pixar in a Box team, Pixar domain experts, educators and Khan Academy content developers to create lesson plans to be used by math/science/arts teachers to integrate into their classrooms and their curriculum.
FX Pal - Game Designer - Assisted in designing a game where geographically separated students work together to produce videos or reports as part of school curriculum such as history, social studies, cultural exchange, citizen science (e.g. bio blitz, etc.). Implemented "virtual control room" using WebGL.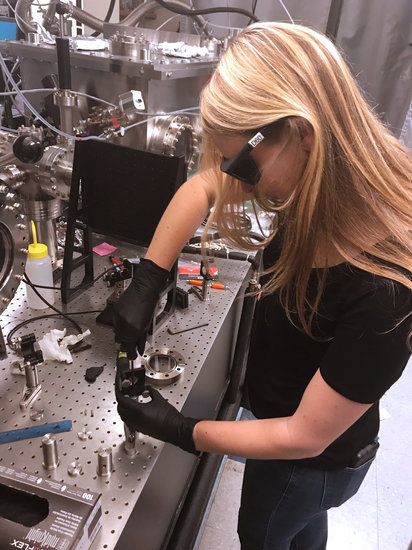 Physics
Extreme Ultraviolet Science and Technology Engineering Research Center - Ultrashort Laser Pulse Research - Used ultrashort laser pulses to generate extreme ultraviolet and soft x-ray light to probe molecules and semiconductor solids. Analyzed data and performed experiments under the guidance of a postdoctoral associate.
Intel - Thermal Technology Adoption Analyst - Interacted with Intel development partners to assess the viability of various materials (development guidance and selection) for use in laptop computers in the application of cooling (heat transfer) electronic and system components.
Policy Development
Silicon Valley Leadership Group - Transportation Team Project Coordinator - Researched Senate Bill 1 and the benefits of the bill to residents in Santa Clara and San Mateo Counties. Additionally, the teacher assisted with the creation of policy briefs on topics and issues pertaining to the transportation needs of Silicon Valley.
Silicon Valley Leadership Group - Energy and Environment - Compiled information on the geographic distribution of cap and trade auction revenue to date and built fact sheets detailing the impact of Californian's "cap and trade" program investment on various regions around the state in comparison to other business organizations in other regions around the state.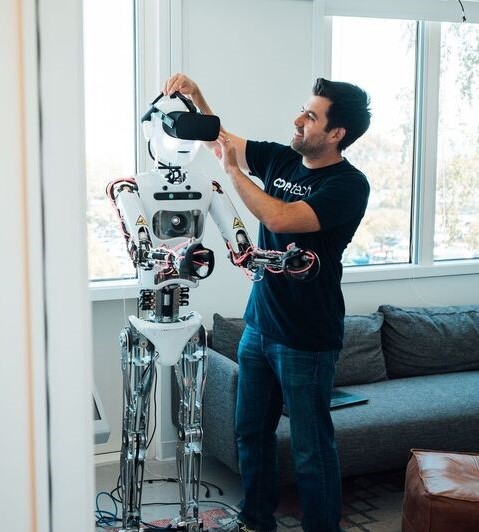 Programming
Oculus VR - QA Robotic Programmer - Programmed a robot to perform QA tasks that simulate players' behavior, implemented dashboards for monitoring, and worked with user research and analytics teams to implement typical user movement behavior, thereby providing a new way to test and monitor performance of virtual reality headsets and to evaluate the efficacy of the new robotic testing platform.
Salesforce.com - Plug-in Integration - Designed, coded, and tested programs to improve the Documentation team's build scripts and tool integration. Developed Java Plug-ins for R&D documentation group using Java and ArborText Scripting Language.
Quality Assurance
Amazon Lab126 - Quality Engineering Management - Reviewed, vetted and documented current practices around product launch. Optimized and simplified the procedures, presentations, and approvals required at the last quality checkpoint before Amazon Devices are shipped to customers. Provided a new template to facilitate and enable future product launches.
Microsoft - Software Usability and Test Engineer - Performed usability and structured testing methods against current and unreleased versions of Microsoft PowerPoint, provided feedback to engineers to improve scenarios and meet customer needs, and produced weekly reports of user scenarios, problems found, and demonstrations of issues to engineers. Tasks included: creating and documenting test cases, executing tests on PowerPoint, and reporting results.
Recruiting
Intuitive Surgical - College Recruiting, Internship Program Developer - Defined a College Recruiting and Internship program, including written program overview, process maps, internal forms/tools, internal communications, target schools, and mock budget. The Ignited teacher developed this program receiving coaching on direction, but with a high level of independence.
Agilent Technologies - GRO Rotation Technical Coordinator -  Summer Project One: Refine college campus recruiting target schools, identify professors, and create contacts database including marketing ideas, recruiting events, and on-campus organizations to attract diverse student talent. Summer Project Two: GRO Webpage and Technology - Identify and create an action plan to leverage technology applications for communications and administration for a rotation program.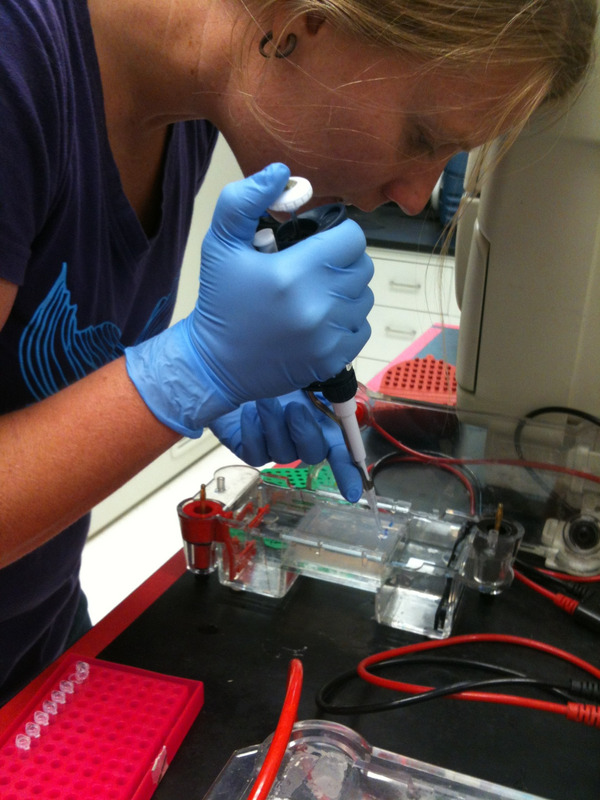 Research
SRI International - Research Associate - Analyzed data sets and qualitatively coded specific collaboration behaviors using videos of students working collaboratively on mathematics tasks for an NSF-funded project investigating how students' speech can be used to determine how well they are collaborating while working together on interactive learning tasks. Helped develop additional interactive collaborative learning tasks in either middle school math or science topics.
Clorox - Polymers and Dyes Research - Synthesized novel organic compounds, worked closely with Product Development to test compounds for certain activities, presented work within the company, and filed a technical report. Additionally, studied interaction of polymers and dyes in aqueous solution using spectroscopy, robotics, and computers.
Research and Development
Cordis - Research and Development Engineering - Worked in hands-on roles that assisted in developing and validating the production of new cardiovascular devices. Supported device performance, studied failure modes, and optimized for reliability and performance targets in clinically relevant in-vitro test methods, as well as supported modification to and optimization of test methods.
Marathon Petroleum Company - RMI Fixed Equipment/Inspection Support Specialist - Compiled a list of critical equipment that required recurring inspection. Developed and implemented a work process to effectively track and maintain infrequently used equipment required to maintain operability at defined service intervals. Assisted in the development and implementation of a work process to evaluate, classify, and resolve overdue temporary repairs. Developed and implemented a training process to formalize re-occurring departmental training.
Systems Engineering
Life Technologies - Thermal-Cyclers Systems Engineering - Compared the performance of a new version of thermal-cyclers that perform the Polymerase Chain Reaction to an existing version. Designed and performed experiments for different applications such as DNA sequencing, fragment analysis, and Small Nucleotide Polymorphisms detection. Then, analyzed the results and presented those results to the project team.
Intel - Manufacturing Systems Engineering - Validated factory staffing model, created and implemented procedures to document business processes relating to manufacturing and technology development, optimized web-based project management tool, and analyzed factory data to identify improvement opportunities.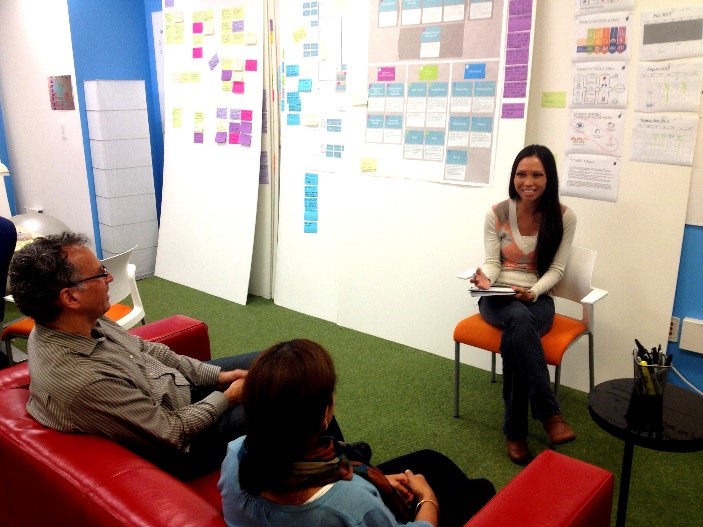 Technical Writing
Coherent - IT Associate/Technical Writer - Supported the global program Agile Product Quality, which has a broad range of capabilities, allowing companies to maintain regulatory compliance and take rapid corrective action when necessary throughout the product lifecycle. Tasks included: application review, testing and creating training documentation.
IBM - Information Developer - Worked on a comprehensive set of training and reference materials for users, specifying what resources are available for developing, testing, and optimizing code.
Training
Dow Chemical - Training Coordinator - Improved training across the website by revising existing training material, developing additional training material, and ensuring instructors are prepared to optimally deliver training on a variety of subjects. Provided feedback on instructor delivery and support to site-wide training organization. 
Silicon Valley Bank - Training Consultant - Helped with building on-demand training courses to help with baseline knowledge of SVP products and prepping for the transition to move content to the new Learning Management System, which the Talent Development team was preparing to launch in Q2/3. Worked on additional internal product support communications.
User Interface
Agilent Technologies - Software Engineer - Redefined, implemented, tested, and verified the structure of an updated UI. Performed usability testing with members of the company to evaluate the new interface. Modularized GUI elements in an existing UI to make the interface more flexible and easier to maintain.
FX Pal - Mobile App Developer - Used the FXPal platform to design, develop, and test a mobile app, as well as conduct a pilot study to collect real user feedback, thereby applying gamification to motivate sales agents, developers etc. The app uses screen time, marked by milestone badges, as incentives to motivate desired behaviors in children across multiple tasks.

Website Design/Development
United Way - Web Designer - Implemented the new web design for the United Way's launch of the LIVE UNITED Branding campaign. Worked with Director of Marketing, Resource Development leadership, and Community Building Department on creating the new web site to reflect the LIVE UNITED branding of give, volunteer, advocate.
Genentech - Website Developer - Evaluated and modified skeleton of gSite website, based on feedback and personal assessment. Once the framework was finalized, migrated the business processes from Word docs to the gSite to ensure business processes are available on an internal website for better search capabilities and ease of navigating content.