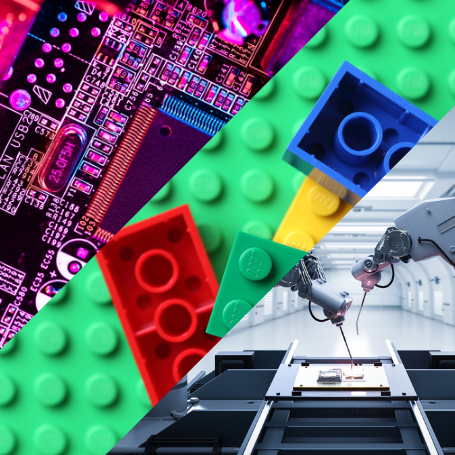 Use these lesson plans to engage your middle school science students in learning about semiconductors.

Introduction to Semiconductor Processing - 195 minutes
Students will learn the lifecycle of a semiconductor, from a silicon ingot to a microchip that can be installed in a complex electronic device.
LEGO Build Some Microchips - 90 minutes
Working in teams, students will build microchips using LEGOs, while practicing their soft skills in order to prepare the chips so they are ready for manufacturing.
Automation for the People - 90 minutes
Students will investigate machine learning by participating in a short simulation, and then will run through a series of station activities including building a microchip, and a coding activity.