This page of the online application consists of focus questions that help give Project Mentors (and Ignited) a better sense of who you are as an individual and why you are applying for a Summer Fellowship.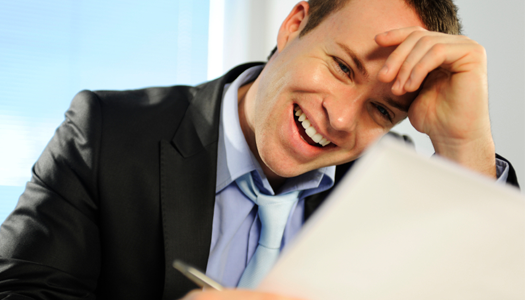 Project Mentors view multiple resumes for each position and this page of the application, along with pages 3 and 4, provide you with the opportunity to distinguish yourself as an applicant as well as showcase your writing skills.  In responding to the questions on this page, please follow the general application requirements mentioned earlier.
Focus/Personal Statement Questions Suggestions:
What strengths do you bring to an industry or science research Fellowship?
Your response to this question provides you with the opportunity to highlight and summarize your strengths! Please do not undersell yourself.  Please do summarize your skills that you feel would best transfer to an industry/science research project.
The skills/strengths that you include could have been gained through teaching, volunteer experience, other careers, etc. To strengthen your response, provide a few examples of how you have used these strengths in the past.
Visit Sample Projects to get a sense of the types of projects that have been offered. Be sure to highlight your skills/experience that would be relevant to these and other types of projects.
As a teacher, you have plenty of strengths that are needed in industries. Listed below are just a few to aid in the brainstorming process.


Multi-tasking
Planning
Organizing
Communication/Writing
Technology
Ability to learn quickly
Working with a diverse group of people
Flexibility/Ability to adapt your plans on the go
Fluent in another language

You may want to ask other teachers what your strengths are, as they may be able to recognize them sooner than you do.
How have administrators recognized your abilities in evaluations?
Maybe ask your students why they enjoy your class or your teaching style.
What kinds of projects are you hoping to work on? What skills do you have for those projects? Be sure to highlight these!
All of your strengths and abilities in the classroom will apply to an industry position. Describe yourself using action-oriented words (i.e. Create, Lead, Manage, Encourage, Intensify, Author, Bridge, Analyze, etc).
What do you hope to gain from an Ignited Fellowship? How does a Fellowship fit into your professional development plan? Please note that this question has been modified slightly from previous years and use to say: "Why do you want an Ignited Fellowship? How does a Fellowship fit into your professional development plan?"


What are you hoping to gain professionally?
What skills and talents would you hope to utilize or enhance?
What are you hoping to bring back to your students?
What kinds of Fellowships would you like to participate in?
How will this type of learning enrich your teaching ability?
How will the Fellowship support what you are already working on at your school?
What characteristics would an ideal summer Fellowship have for you?
Think back to your response to question two regarding why you are seeking an Ignited Fellowship and what you are hoping to gain.  In your response to this question, describe what you envision the particular characteristics would be of Fellowship positions (the 90% time where you are working on a project at a Company, or University Research Lab) that would afford you those opportunities. For example:
What would the Fellowship you seek look like?


Working independently on a project and/or collaboratively with a group as part of a team
Exposure to the whole organization/understanding of how different groups fit together
Provide opportunities to take/demonstrate initiative
Are you flexible/open to change and adapting to the changing needs of the organization and/or project?
Do you desire a project with clear, well-defined expectations and/or one that is open and gives you the ability to provide input into expectations and goals?

What aspects of industry or research labs would appeal to you in a position for the summer?


Getting a hands-on lab or testing experience
Gaining insight into project management
Exposure to cutting edge technology/techniques/best practices
Applicants typically answer this question in one of two ways.
The first is to express openness to a variety of Fellowship opportunities that will expand your experience base and provide relevant experiences to bring back to the classroom. 
The second is to express an interest in a more specific type or field of Fellowship including research experiences, technology-rich Fellowships, environmental focused Fellowships, etc. 
The second option potentially narrows the number of Project Mentors that will have projects fitting your preferences but may increase your chances of having a Fellowship that fits your specific needs.  Here is a sampling of Fellowships from previous years that will give you an idea of what types of Fellowships have been offered. The specific positions available for this year will be viewable on the Ignited website beginning in early March, once your application has been approved.
(Optional) Describe any special projects, reform initiatives, partnerships, or clubs in which you are involved. These can be in your classroom, department, school, district, or community.
Think back over your teaching career and describe any projects that you have participated in.
Is there anything that you've helped to develop?
Have you written/earned any grants?
Anything special you are currently working on?
Do you have leadership experience outside of the classroom?
Anything that you've done that is cross-curricular?
Has your administration asked you to lead any projects?
Have your colleagues called on you for special services?
Are you involved with community initiatives?
Is there a unique student activity that you have developed/implemented?
Clubs/or student groups for which you are the faculty advisor.
Courses or activities you have spearheaded.
Seize the opportunity to highlight your strengths as you respond to this question by referencing your responsibilities and accomplishments in the roles/initiatives you include.
(Optional) To be considered for a science research Fellowship, list up to 10 of the most relevant undergraduate and graduate science and math courses you have completed. For each, provide the course name, year and institution, and indicate whether it was a laboratory course.
If you decide you are interested in pursuing a science research Fellowship, please take the time to think through and include the most relevant courses you've taken.
You can update your responses to this question once you see some of the science research positions and find those that you might be interested in to better reflect your studies in a particular scientific area.
Even if you are not interested in a science research Fellowship, you may respond to this question to highlight courses that you have taken that may be attractive to potential Project Mentors. For example, you might include business or computer technology courses you've taken.
(Optional) Is there any additional information you would like to share about yourself, your background, or experience that you would like Project Mentors to consider when reviewing your Ignited resume?
Hosts may be interested in learning more about you and your background. This optional question allows you to provide information such as:
Any courses you are taking or have taken to strengthen your professional skills/knowledge
Degrees that are in progress
Skills you've used or experience you may have gained outside of employment (i.e. through volunteerism, hobbies, etc).
In general, if there is any information about your background and skills that didn't fit elsewhere in the application, please include it here!
To download these tips as a pdf with samples, please click here.