This page of the online application consists of focus questions that help give Project Mentors (and Ignited) a better sense of who you are as an individual and why you are applying for a Summer Fellowship.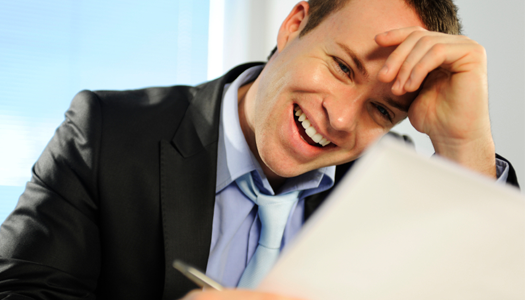 Project Mentors view multiple resumes for each position and this page of the application, along with the Current Employment and Employment History pages, provide you with the opportunity to distinguish yourself as an applicant as well as showcase your writing skills.  In responding to the questions on this page, please follow the general application requirements mentioned earlier. Responses must be between 500 and 1500 characters.
Focus/Personal Statement Questions Suggestions:
What academic, personal, and professional strengths do you believe you will bring to a Fellowship? 
Your response to this question provides you with the opportunity to highlight and summarize your strengths! The skills/strengths that you include could have been gained through teaching, volunteer experience, other careers, etc. To strengthen your response, provide a few examples of how you have used these strengths in the past.
Visit Sample Projects to get a sense of the types of projects that have been offered. Be sure to highlight your skills/experience that would be relevant to these and other types of projects.
As a teacher, you have plenty of strengths that are needed in industries. Listed below are just a few to aid in the brainstorming process.


Multi-tasking
Planning
Organizing
Communication/Writing
Technology
Ability to learn quickly
Working with a diverse group of people
Flexibility/Ability to adapt your plans on the go
Fluent in another language

Think back over your teaching career and describe any projects that you have participated in.

Is there anything that you've helped to develop?
Have you written/earned any grants?
Anything special you are currently working on?
Do you have leadership experience outside of the classroom?
Anything that you've done that is cross-curricular?
Has your administration asked you to lead any projects?
Have your colleagues called on you for special services?
Are you involved with community initiatives?
Is there a unique student activity that you have developed/implemented?
Clubs/or student groups for which you are the faculty advisor.
Courses or activities you have spearheaded.
 

You may want to ask other teachers what your strengths are, as they may be able to recognize them sooner than you do.
How have administrators recognized your abilities in evaluations?
Maybe ask your students why they enjoy your class or your teaching style.
What kinds of projects are you hoping to work on? What skills do you have for those projects? Be sure to highlight these!
All of your strengths and abilities in the classroom will apply to an industry position. Describe yourself using action-oriented words (i.e. Create, Lead, Manage, Encourage, Intensify, Author, Bridge, Analyze, etc).
What do you hope to gain from an Ignited Fellowship? How does a Fellowship fit into your professional development plan? Please note that this question has been modified slightly from previous years and use to say: "Why do you want an Ignited Fellowship? How does a Fellowship fit into your professional development plan?"


What are you hoping to gain professionally?
What skills and talents would you hope to utilize or enhance?
What are you hoping to bring back to your students?
What kinds of Fellowships would you like to participate in?
How will this type of learning enrich your teaching ability?
How will the Fellowship support what you are already working on at your school?
(Optional) Is there any additional information you would like to share about yourself, your background, or experience that you would like Project Mentors to consider when reviewing your Ignited resume?
Hosts may be interested in learning more about you and your background. This optional question allows you to provide information such as:
Any courses you are taking or have taken to strengthen your professional skills/knowledge
Degrees that are in progress
Skills you've used or experience you may have gained outside of employment (i.e. through volunteerism, hobbies, etc).
In general, if there is any information about your background and skills that didn't fit elsewhere in the application, please include it here!
To download these tips as a pdf with samples, please click here.
Once you have completed this page and proofread your application, you are ready to submit for review!
Review your application to be certain it is complete prior to submitting it to Ignited.
Lastly, when you click the "Submit for Review" button the first time, an email will be sent to the principal you listed on page 3 to verify your employment for the next school year. A copy of this email will also be sent to you at the email address(es) you provided on page 1 of your application.  Your administrator will need to reply to this email to endorse your participation and confirm your contract for next year in order to complete your application.