The agreement page of the application captures a few final details regarding your commitment should you receive an Ignited Fellowship.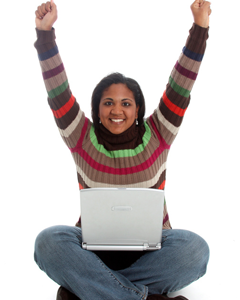 Legal Right to Work - An applicant must have the legal right and the necessary documentation to work in the U.S. in a non-teaching position.
Background Check and Drug Screen – Many Host organizations require applicants to successfully pass a pre-employment background check and/or a drug screen in order to be placed in a Fellowship.  The background check and/or drug screen is conducted after an applicant is selected for a Fellowship and before he or she is officially hired. 
 
While these are not required by all Hosts, selecting "No" means that you will not be considered for a Fellowship at a Host that does require one or both of them.
School dates - In the appropriate fields, please indicate the last day of school for your current school year and the date you must report back to school in the fall.  Hosts will not see these dates on your Ignited resume.
Dates available for a Fellowship - In the appropriate fields, please indicate the first and last date you are available for an Ignited Fellowship.  Hosts will see these dates on your Ignited resume.
Fellowship Conflicts – In the textbox provided, please explain any conflicts you have with holding an 8-week Fellowship during the standard Fellowship period.
 
While there is a possibility that a handful of seven-week Fellowships will be offered this summer, for the vast majority of Fellowships the eight week commitment is not negotiable.  However, specific scheduling adjustments can be made as long as they follow Ignited guidelines and are agreed upon by Ignited, Teacher, and Host prior to the applicant accepting a Fellowship offer. 
 
It is vital for applicants to indicate any days during the Fellowship period that they are not available to work and when they intend to make up those days.  If you have no scheduling limitations, please type "None.". 
 
**The contents of the Fellowship Conflicts textbox is viewable by potential Project Mentors, so please choose wording carefully.**
Once you have completed this page and proofread your application, you are ready to submit for review!
Please review your application to be certain it is complete prior to submitting it to Ignited.
Upon clicking the "Submit for Review" button, your application will be reviewed by Ignited in the order received and you will receive a follow-up email within 14 business days letting you know the status of your application.
Lastly, when you click the "Submit for Review" button the first time, an email will be sent to the principal you listed on page 3 to verify your employment for the next school year. A copy of this email will also be sent to you at the email address(es) you provided on page 1 of your application.  Your administrator will need to reply to this email to endorse your participation and confirm your contract for next year in order to complete your application.